Cohesiveness in Your Organization will Keep Excellent People with You Longer.
A person's job satisfaction is directly related to how well they get along with others at work and how aligned they feel with the organization's values and vision.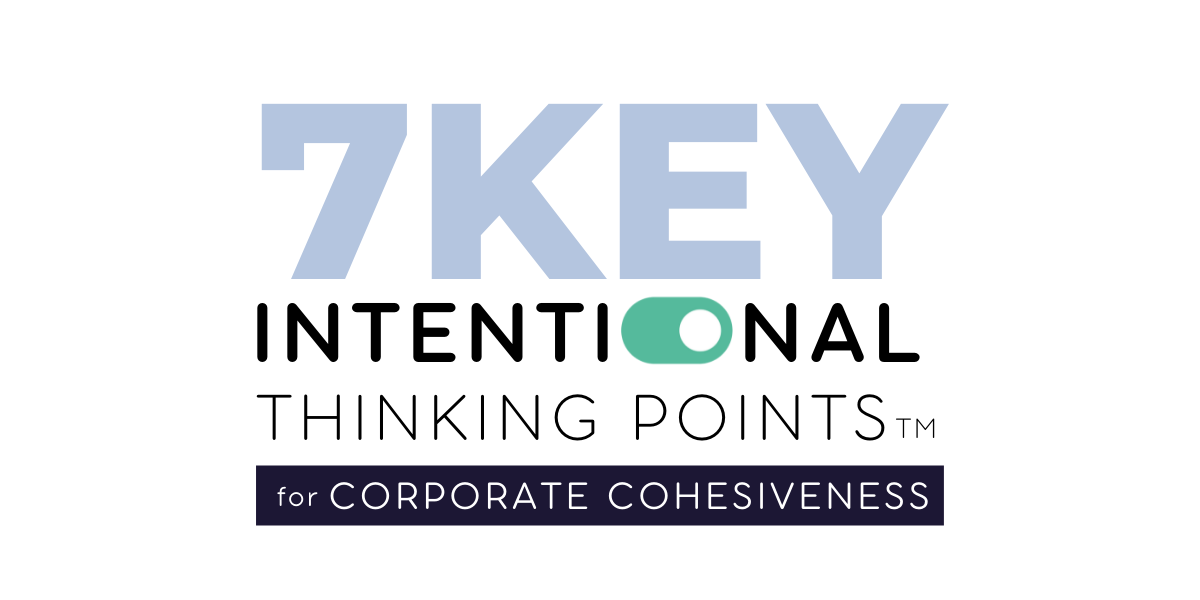 Strong Connections Inspire Greater Levels of Collaboration and Performance
Our micro-learning platform and specialized coaching approach support organizations in developing strong relationships that span all levels of the organization, and are united in the pursuit of common goals. Cohesion does not happen by accident; it is the result of intentional practice and focus.
Some of What is Included
Detailed Pre & Post Assessments of Corporate Cohesiveness
It is important to us that you can measure results. We start with our 7KQ Pre-Assessment of the cohesiveness of your organization through a series of questions that do not have guessable answers. The detailed resutls will highlight areas of strenghts as well as the gaps in communication, shared vision and values. Our 7KQ Post-Assessment will measure improvements in any and all areas of coheseveness as a result of micro-learning concepts and executive coaching.
Easy to Access Micro-Learning with Track of Use
Organizations are given private access to our learning platfrom, and can grant access to any leader, manager, or team member they would like to have participate in the prorgram. Each learning module features an impactful 8- 12-minute audio or videos that can be accessed anywhere, from any device. All audios can also be downloaded to listen to offline if Wifi isn't available. Each person's activity is tracked so employer's can be given detailed numbers around participation and results.
Virtual Coaching - Individual and/or Group with Online Booking
Our team of coaches are ICF credentialed and have over 125 combined years of executive experience; they have been specially trained to coach on cohesiveness using the 7Key Intentional Thinking Points™ Coaching Questions are uniquely formed to relate to your organization's unique values and vision. Depending on the number of participants, virtual coaching for individuals and/or groups can be made available through online booking with flexible hours and availability.
Coaching: Return on Investment
Research has shown that organizations receive a return of $4 - $8 for every dollar spent on coaching; please watch our short video for more stats on ROI nd the positive impact of executive coaching.
Book a 20-Minute Consultation & Demo
This meeting is free and there is no obligation to sign-up; we simply believe that speaking to a real human being is the best way to gain a clearer understanding of how our training system works.
Our Training Engages all 8 Learning Styles
Visual Learners
Each of our 7Keys includes videos to engage visual learners, as well as well as optional resources that include colorful charts and infographics.
Auditory Learners
Each of our 7Keys includes daily audios to engages auditory learners, as well as having opportunitites to listen, & discuss during coaching sessions.
Linguistic Learners
Each learning objective for the 7Keys includes an accompanying summary worksheet to assist Linguistic Learners in retaining new concepts.
Logical Learners
Each of the 7Keys offers Logical Learners goals for learning, key concepts, and an explaination of how the learning objectives relate to one another.
Kinesthetic Learning
For Learners who prefer hands on training, each of our 7Key learning modules includes interactive coaching that empowers new concepts to be tested with colleages and team members.
Interpersonal Learners
Group Coaching featuring break-out rooms for practice allows Interpesonal Learners to engage in group activiites to help intergrate and retain new learning objectives.
Intrapersonal Learners
For Intrapersonal Learners who learn best on their own, our 7Key System offers self-directed audios, videos, and worksheets that they can work through at their own pace, and within an individualized timeframe.
Naturalistic Learners
Because our 7Key System is available on any device and can be accessed anytime from anywhere, Naturalistic Learners, who learn best outdoors, can go outside, and listen to audios, watch videos, and complete their worksheets.